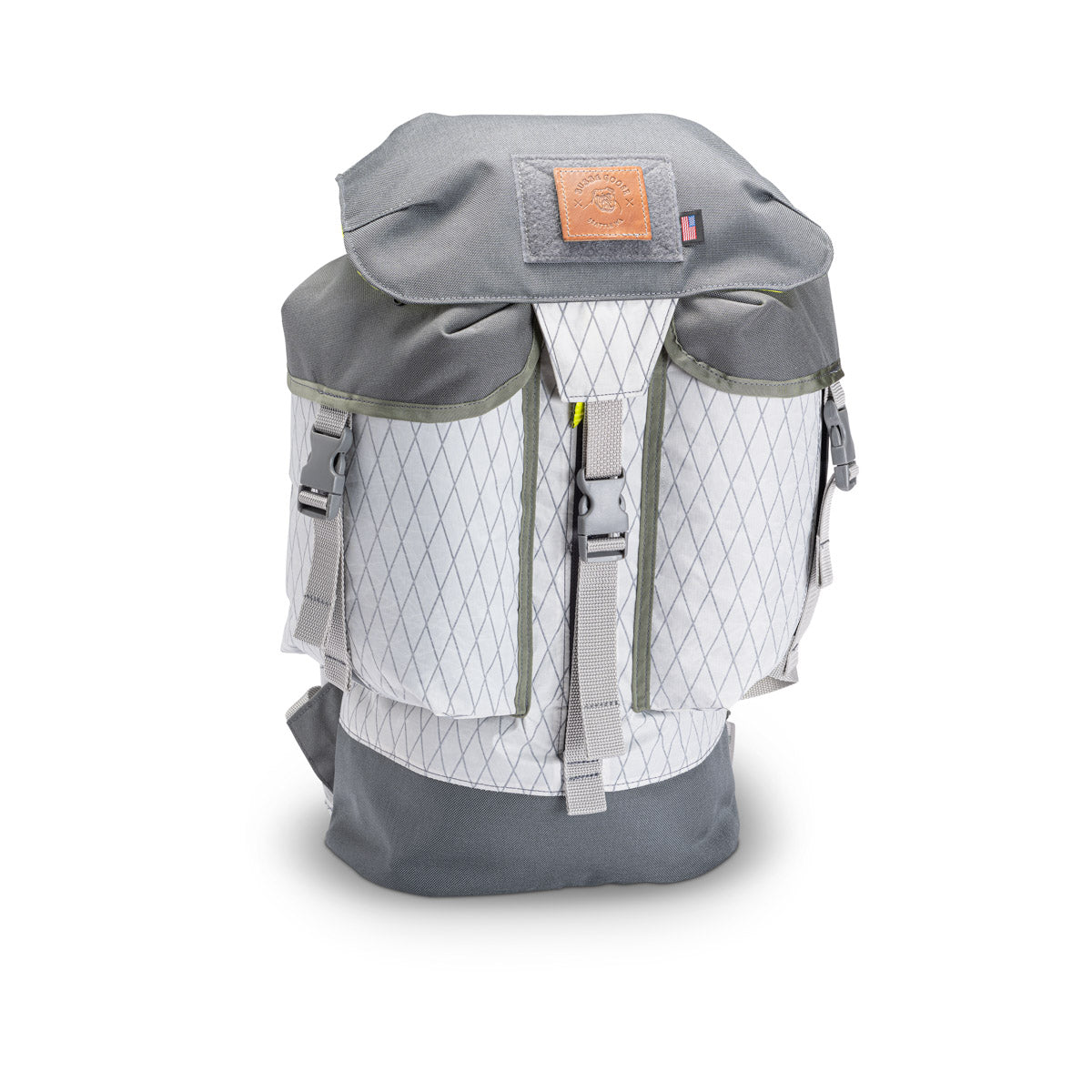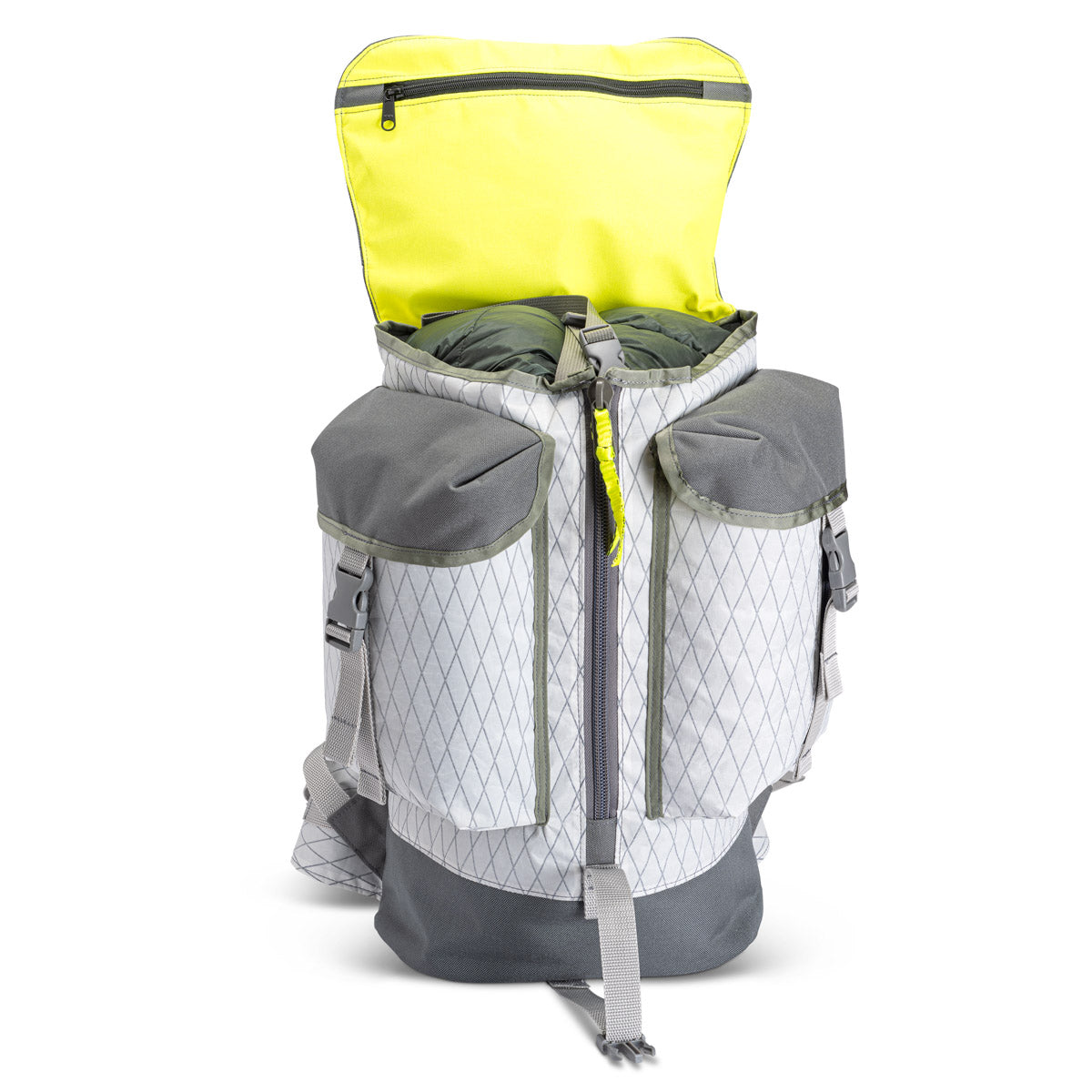 The Wolf Pack
Available: 48 units in stock
Regular price

$230.00

Sale price

Unit price

per
Exterior pocket dimensions:
Height/11in. Width/6in. Depth/4in.Volume 5L(Per side)
Narrow Pack dimensions:
Height/19in. Width/14.5in. Depth/5in.
Volume/21L + 10L for outside pockets.
Weight/ 1.8Lbs.
Regular Pack dimensions:

Height/19in. Width/15.5in. Depth/5.5in.
Volume/24L + 10L for outside pockets.
Weight/ 1.85Lbs.
Wide Pack dimensions:

Height/19in. Width/16.5in. Depth/5.5in.
Volume/27L + 10L for outside pockets.
Weight/ 1.95Lbs.
The new Bubba Goose Wolf Pack is specifically designed to be both light weight and heavy duty for all day carry.
Named after the US Military "Wolf Grey" shade Cordura Fabric and webbing used throughout.
Weighing in at less than 2 lbs, this pack is effortless to carry.
Made from US milled Military surplus 1000 denier Cordura by Dupont and diagonally reinforced nylon laminate RX30 from Dimension Polyant, it's built to last a lifetime.
The padded Alice Pack style shoulder harness and wide hip belt allow a wide range of adjustment and weight distribution for comfort.
Three sizes of pack body width and volume are available for a wide variety of applications. 14.5", 15.5" and 16.5". Narrow, Regular and Wide.
The narrow size is fast and light for small frame individual's or those seeking the lightest possible pack.
Standard size is the perfect all round every day ruck sack.
The wide size can carry extra gear when you need it.
The extra large 6L exterior pockets feature a large #8 YKK coil center zipper and 1" buckle down lid for easy access to the things you need most often. Perfect for dry bag storage or carrying your full growlers home after a long work week.
A large zipper pocket under the pack lid provides secure storage for personal items.
The neon green signal panel fabric under the lid is inspired by the wildland firefighting industry. The rugged neon green fabric is known in the search and rescue industry as a signal panel color.
The torso length fits a wide range of users from petite to XXL.
For proper pack fitment adjust the harness so the D-Rings are under your earlobes when the pack is full. Fine tune from there.
Hand sewn in Seattle WA and assembled from USA milled Military and outdoor industry fabrics.